CLEANING SERVICES IN Bella Vista
The community of Bella Vista is blessed with spectacular views, neatly trimmed lawns, tennis courts, and even a beach nestled in the Ozark Hills. The people of Bella Vista expect their places of business to be just as inviting, and that's why J&M Cleaning Services should be your first call when looking for Janitorial Services.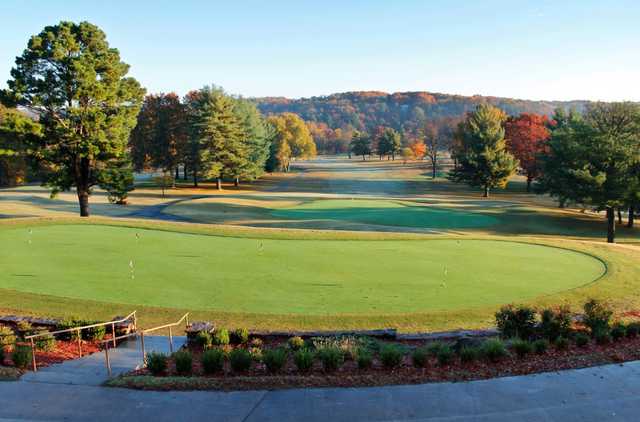 We Take Care of You
At J&M we know you want your customers to feel welcome and return often. A regularly scheduled visit from our crew will make sure they do. J&M Cleaning Services has your needs foremost in mind when we're on site. Whether it's a foyer, restroom, reception area, cubicle, or play room; we have the knowledge and experience of 20 years to ensure whatever space we clean is spic and span.
Office spaces, fitness centers, and daycare facilities are but a few businesses that already trust our janitorial staff for all their cleaning needs. Our crew is dedicated to a superior standard of clean. We take the extra time where it's needed most, and quickly but thoroughly make an unkempt space tidy.
Locally owned and operated by homegrown Arkansans Joe and Melanie Church, J&M has been earned and kept lasting business relationships with Bella Vista businesses. Our friendly employees are always a welcome site at any location. Having been background checked and drug screened, our crew works in pairs to ensure safety, quality, and efficiency. After all, two sets of hands and eyes are better than one.
Call or Find Us Online to Schedule Your Walk-Through Today
We serve our clients' individual needs best with an introductory walk-through. At this time, we will discuss options in disinfectants, and tell you all about our industry revolutionizing fast drying Cimex-Encap carpet cleaning equipment. Trust us, this is a game changer. With the ability to clean 3000 sq. ft of carpet in an hour, and one hour drying times, our carpet cleaning is top of the line.
You can depend on J&M Cleaning Services to quote you a price that won't break your budget, but will ensure your space is impeccably clean. There's no hassling over prices, and no fast talking salesperson will sell you something you don't need just to make a quick buck. Our solvents are industry standard hospital grade cleansers that won't leave your medical offices, financial institutions, or post- construction sites smelling like disinfectant. The only thing our cleaners leave behind is a spotlessly clean space.
At J&M Cleaning we know your time and schedules are important to you and your clients, and we offer flexible scheduling and routine maintenance cleaning to fit any budget and location size. We also know that our dedicated team of janitorial professionals give every location we clean the respect and diligence we would expect in our own location. You'll see the same friendly faces week after week, because we have a low turnover rate. That's because our staff knows they are valued for their hard work, and are the reason our company thrives.
Our employees are ready to assist your business in the Bella Vista area, and from now until the end of September, all NEW customers who schedule two or more cleanings a week will receive 2 FREE Cimex-Encap carpet shampoos during their first year!
So call, or follow us on Facebook, Instagram, and Google+ to schedule a walk through today.