Cleaning Services in Rogers
Located in the Northwest corner of Arkansas, Rogers is home to many commercial enterprises that have become household American names. At J&M Cleaning Services we care about the community, and as residents, we are neighbors to the very businesses who hire our janitorial staff. This drives us to work harder, and go the extra mile, because when local businesses thrive, everyone wins. Our founders, Joe and Melanie, have over 20 years of experience in janitorial services, and our knowledge and expertise shows.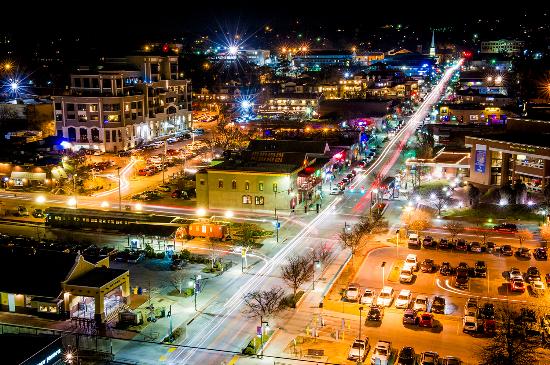 Your staff is busy doing what they do best, and at J&M, commercial cleaning is what we do best. Our dependable staff is well-trained, and work in pairs at each location we serve. Our staff of vetted and bonded cleaning experts are meticulous and efficient, trustworthy and courteous. You don't have to worry about new faces at each visit from our staff, either, because our turnover rate is low. Our team is professional, ethical, dedicated, and diligent in their duties.
All it takes is one call, and a J&M Commercial Cleaning Expert will arrive on site and perform a walk-through with your staff to better acquaint ourselves with your cleaning needs. Our janitorial professionals will also offer helpful suggestions regarding specific issues, such as low-moisture carpet cleaning that can clean up to 3,000 sq. ft of carpeting 60 minutes, and dries in the same amount of time.
If your office building, including medical offices, fitness centers, and financial institutions needs a thorough cleaning, we've got you covered. Our trained professionals are here to aid your staff in their jobs with hospital grade disinfectants that don't smell like a hospital. In addition, your staff can request eco-friendly disinfectants only, and we are happy to oblige.
Our team is ready to help you make your first impression a good one, on present and future customers alike. At J&M our motto is "We Take Care of You" and we feel this is our greatest quality, even above our superior cleaning skills.
J & M takes its business seriously, especially when it comes to health and safety of our clients and their customers. That is why when we clean a daycare or childcare facility, we always remember the little people who will touch everything in their environment. Children are our future, and J&M is dedicated to making the places they play, eat, sleep, learn and grow is sanitized with kid and pet friendly disinfectants.
Whether your site is any of these, or a post-construction area, we are positive that once you have tried our services, you'll never need to seek out anyone else. J&M Cleaning Services has the tools and experience to make your site clean, healthy, organized and fresh smelling and the staff to make it happen. We're excited to announce that between now and September 30th, every new client that schedules maintenance cleanings twice a week will not only get a fabulously clean environment, but 2 free carpet cleanings in the first year!
Call us today to schedule your walk-through and let J&M Cleaning Service take care of the cleaning so your staff doesn't have to.
We're also on Facebook, Instagram, and Google+, visit us online and Like and Follow J&M Cleaning Services for the latest information of how we are serving the Rogers and NW Arkansas area.