Cleaning Services in Lowell
The city of Lowell has historically been a crossroads for progress and Americana. What began as a stagecoach crossing in 1881 has grown into a tight-knit 500,000-person community over the last 200+ years. This evolution is steeped in history while providing ample opportunities for developing businesses. J&M Cleaning Services also promotes businesses growth, by offering superior janitorial and cleaning services that provide commercial sites with reliable, honest, and dedicated staff that go the extra mile to get the job done right.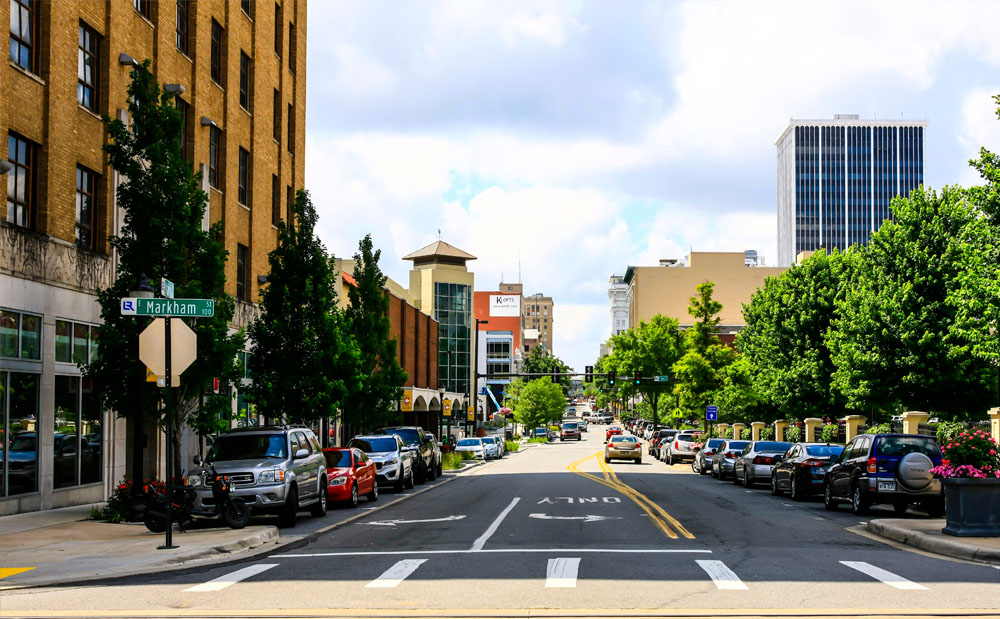 Founders Joe and Melanie have earned a reputation for dependable janitorial services that aim to make your business or post-construction site a cleaner, healthier, and more inviting space. Your employees will enjoy the comfortable clean that always smells fresh, never overpowering or "chemically", with our hospital grade disinfectants, reliable staff, and innovative low-moisture carpet cleaning solutions. We know that your business is one of a kind, and we are here to ensure your customers and staff alike are interacting in the cleanest space possible.
Business settings are enhanced when our staff is on site because we strive to exemplify our motto with each job. When we say, "We Take Care of You" we consider that a way of life, not just a slogan. Our cleaning teams are bonded, drug screened, and fully background checked to minimize turn-over rate and maximize safety and efficiency. You can rest assured that you won't have to train a new janitor from our company every few weeks, because our staff is loyal, dependable, trustworthy area residents who love their work.
When you reach out to J&M to establish a new cleaning contract, we send someone to your facility for a one on one walk-through. At this initial meeting, your staff is encouraged to emphasize what you need most, while our representative offers tips and suggestions that focus on areas that require extra care, scheduling needs, and detail-oriented solutions for your business to make an impressive first impression that your staff and customers are sure to appreciate.
J & M Commercial Cleaning Service offers the latest in industry innovations to provide your business with a comfortable clean that is truly deep down. Our janitorial crew works as a 2-person team on each job to provide double the efficiency and attention to detail, in half the time.
Our low-moisture carpet cleaning system is top of the line; allowing us to reach deep into carpet fibers to lock and lift out dirt, guaranteeing a clean carpet that stays clean longer. The ability to shampoo carpets up to 3,000 sq. ft in just an hour and one hour drying times allows your company an affordable carpet cleaning in an incredibly short amount of time.
We offer commercial cleaning solutions for businesses like yours every day, so call us today for a walk-through of your financial institution, daycare or childcare facility, fitness center, office building, medical office or post-construction site today. As always, "We Take Care of You", and hope to build a lasting relationship with your business. New clients scheduling regular cleaning services, between now and the end of September, of at least twice a week are eligible for TWO free carpet cleanings for the first year!
There's never been a better time to set up your walk-through, so call or find us online, and let us do the dirty work for you. Our staff is ready to address your commercial cleaning needs.
Make sure to follow us on Facebook, Instagram and Google+ as well.