Cleaning Services in Springdale
Springdale is an industrious community in the foothills of the Ozarks, and as the 4th-largest city in Arkansas is home to businesses of every nature. The Northwest Arkansas area is best known for its food industry, and its tight knit communities. As lifelong Arkansans, Joe and Melanie, founders of J&M Cleaning Services, are dedicated to serving the Fayetteville-Springdale-Rogers Metropolitan Area with the best janitorial solutions available on the market, at the best prices around.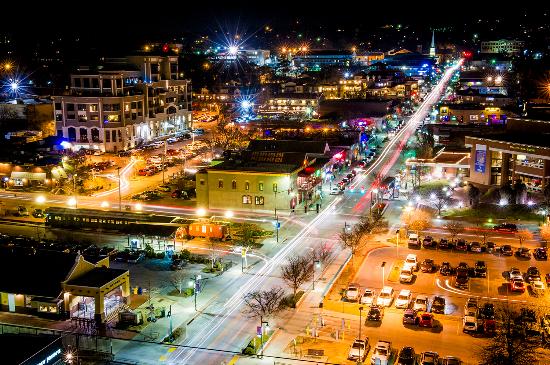 When your business is clean and fresh, your customers are sure to notice. When it isn't, they are definitely aware, and less likely to return. That's why J&M offers a full spectrum of industry standard cleaning solutions. We use cutting edge sanitation technology and hospital grade certified green and eco-friendly disinfectants that always leave your clients and employees with a clean, healthy, fresh smelling environment.
We know that you want your space to be as inviting as possible, and our staff is dedicated to a job well done, the first time, and every time. We know you have options in your choice of janitorial professionals, but we believe that you will choose us time and again, once we've cleaned your site. We aim to serve our clients with quality products and trustworthy staff.
Our commercial cleaning professionals are always bonded, background checked, and drug screened who have proven themselves to be reliable, efficient, hard-working, and above all honest. Our low turnover rate is something that we pride ourselves on, because happy employees are better employees, in any industry.
When you call us for your initial walk-through, you'll be able to let us know what areas of your medical center, daycare/childcare facility, or fitness center you feel need extra attention. We'll with build with a comprehensive plan to address your concerns and offer suggestions to make your site spic and span. These types of business require a clean that goes beyond dusting and vacuuming. They demand hospital grade disinfectants that kill germs and viruses and a clean that goes deep down to ensure a healthy environment. Our staff is trained to provide both, and since they always work in pairs, you can be assured that your facility has been meticulously cleaned and double checked for accuracy.
Financial institutions, office buildings, and post-construction sites are also in our area of expertise. J&M serves the Springdale community with commercial cleaning solutions that include our low-moisture carpet cleaning system that reaches deep into fibers to trap and lift out dirt and stains. As impressed as you will be by how your carpets look and smell, your staff will especially appreciate the super fast drying time. This revolutionary low-moisture carpet cleaning system cleans up to 3,000 sq. ft per hour that dries in just 60 minutes!
J & M Cleaning Services has the perfect cleaning solution for any commercial setting, and we are happy to serve the Fayetteville-Springdale-Rogers Metropolitan Area. Our motto is, "We Take Care of You", and we give every jobsite the individual attention needed to fulfill that promise to our clients and community. A clean space is a happy space, and with regularly scheduled visits from our staff, your space will make your customers and your employees feel comfortable and confident in its cleanliness.
Call us today for your individualized walk-through, and don't forget, if you sign up for scheduled cleanings twice weekly, you're eligible for 2 free carpet cleanings during your first year with us! We're also online, so Like and Follow us on Facebook, Instagram and Google+ and stay connected.